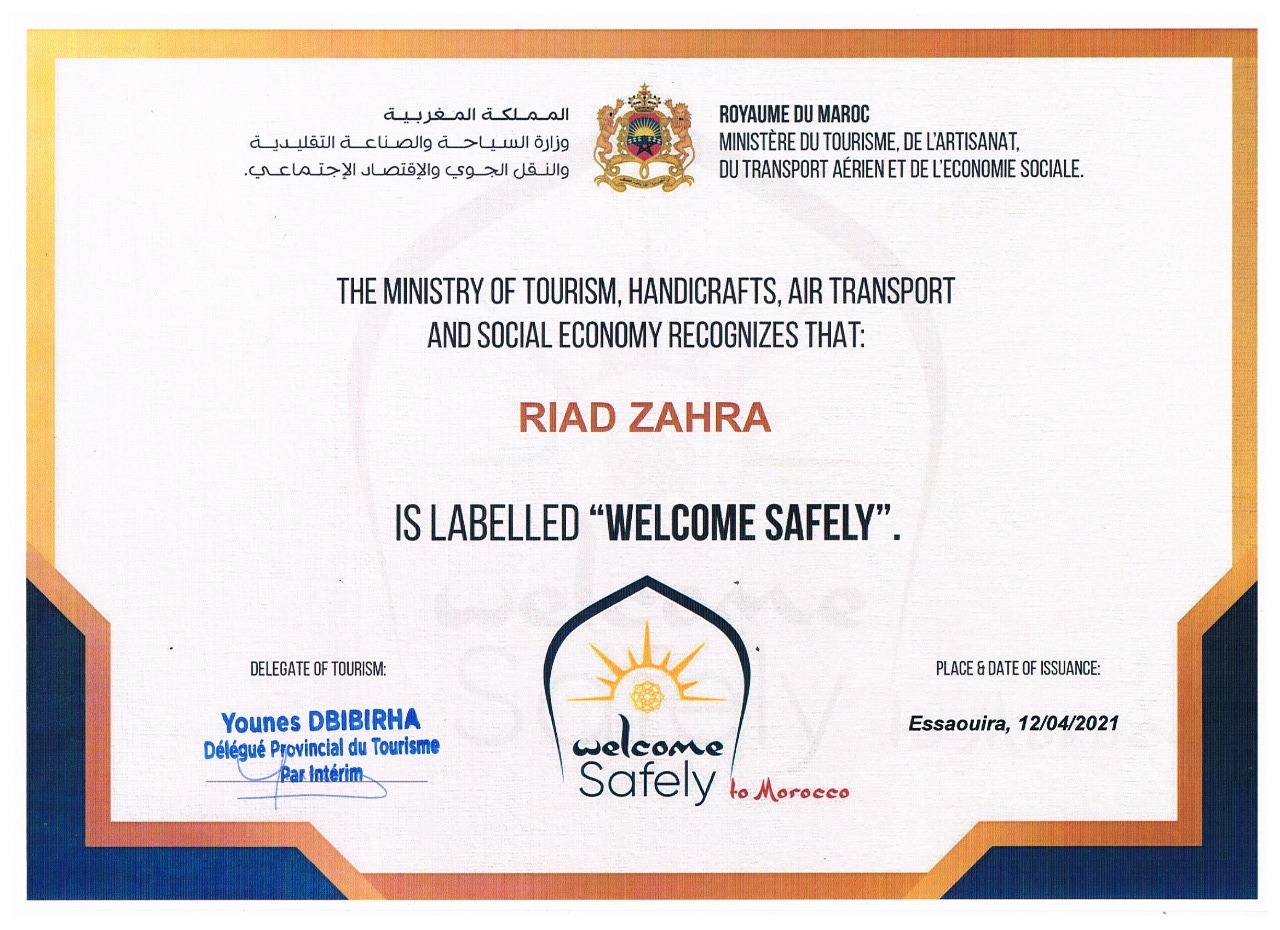 Essaouira, April 17th 2021
RIAD ZAHRA IS ONE OF THE THREE COMPANIES IN ESSAOUIRA THAT HAS ALREADY OBTAINED THE « WELCOME SAFELY » CERTIFICATE.
We are very happy that Riad Zahra is now ready to welcome you safely applying all the COVID prevention standards and after having received the « Welcome Safely » certificate from the Moroccan Government.
After a hard and intense work we learned a lot and because of that we want to thank the Délégation Provinciale du Tourisme d'Essaouira for their support throughout all the process.
The « Welcome Safely » label is a certificate created by the Moroccan Ministry of Tourism for all tour operators in Morocco based on a training that once passed we have been able to perform a self-diagnosis of hygiene and health measures taken to ensure our commitment in the fight against COVID-19.
At Riad Zahra, several of us already have already been vaccinated and we are ready to welcome you safely when borders will be open again to help you forget this nightmare we're still living.
We can't wait to have you here with us!